SAZEH Construction & Development Corporation
5626 Valley Circle Boulevard • Woodland Hills, California • 91367 • USA
Phone - 818 • 805 • 3668 Mon-Thurs - 9 - 5 --- Fri 9 - 12 noon
After Hours Phone: - 818 • 917• 8452 Mon-Sat. until 9 p.m.

Licensed and Bonded



Copyright 2018 Sazeh Construction & Development Corporation - All Rights Reserved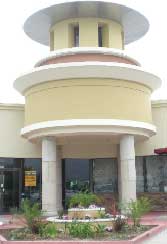 .
4

We have many years of experience, and
are able to accommodate all of your
design and construction needs. Why not
call us today to make an appointment
to discuss your project.


POSITIONS AVAILABLE:
ASSISTANT TO GENERAL BUILDING CONTRACTOR
Energetic and familiar with construction, blue print reading, good communication and computer skills requires office and jobsite visits, must have reliable transportation; likely people with architectural engineering drafting or CAD background. No college degree required, but is a plus.