SAZEH Construction & Development Corporation
19562 Ventura Boulevard • Suite 222 • Tarzana, California • 91356 • USA
Phone - 818 • 345 • 5428 Mon-Thurs - 9 - 5 --- Fri 9 - 12 noon
After Hours Phone: - 818 • 917• 8452 Mon-Sat. until 9 p.m.
(See our ad in the The Bluebook for Los Angeles/Kern County)
Copyright 2013 Sazeh Construction & Development Corporation - All Rights Reserved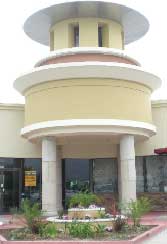 .
4
Welcome to Sazeh Construction
We specialize in Commercial Retail and Residential - new building or renovation,
offices, malls, spas, interior, exterior restaurants, multi-residential, single family,
institutional and more.
We are committed to providing fast, quality, affordable service!
For A Quote: Contact us today either by phone or email.

We have many years of experience, and
are able to accommodate all of your
design and construction needs. Why not
call us today to make an appointment
to discuss your project.